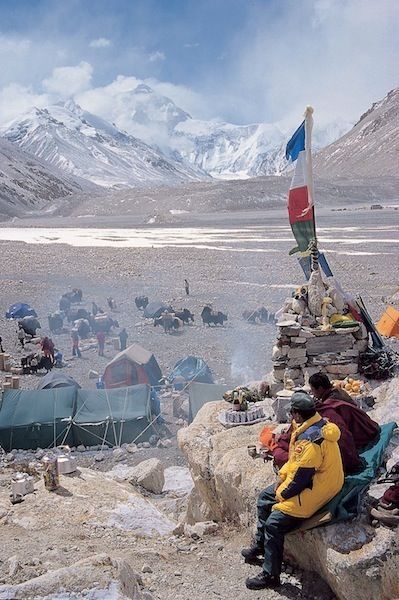 Sherpas sitting by the altar for the puja, 
with base camp and the north face of Everest in the distance.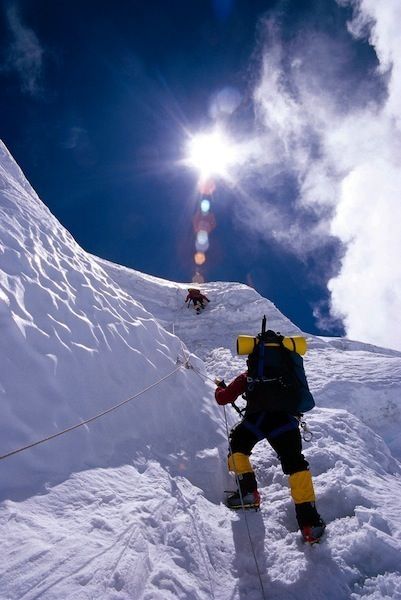 Ian climbing up towards the north col.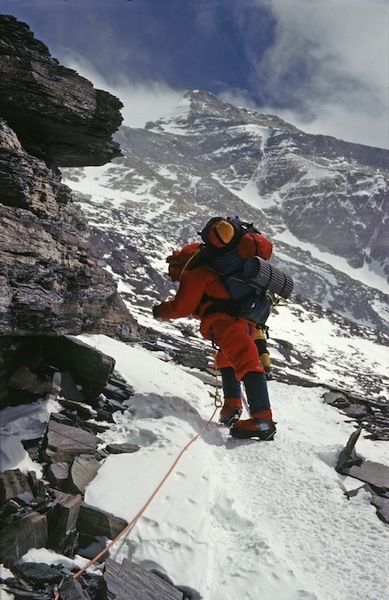 Jangbu carrying loads up to camp 3 on the north face.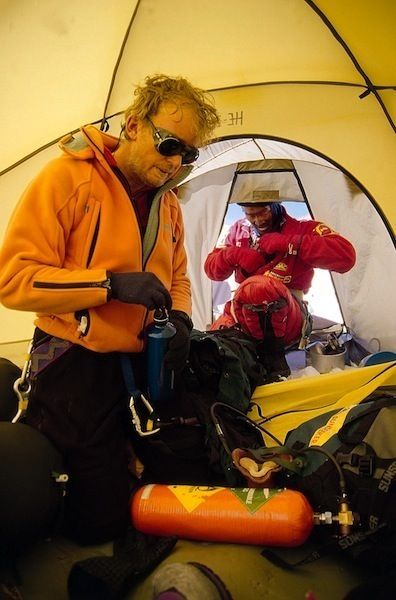 Ian checking his oxygen equipment at camp 3 on the north face, with Pemba behind.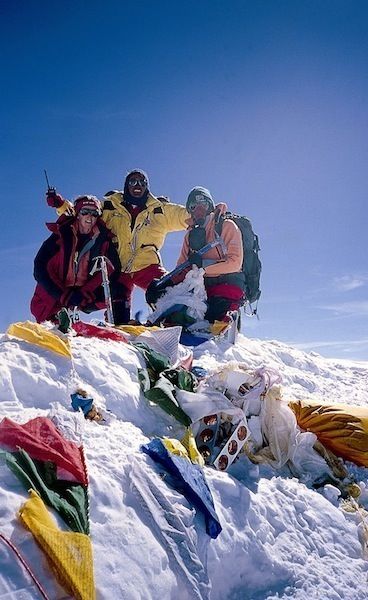 (l-r) Cathy, Pemba and Ian on the summit of Everest, 29 May 1999.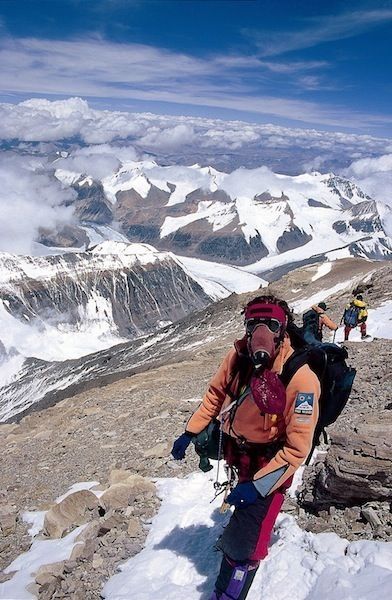 Cathy descending the north ridge.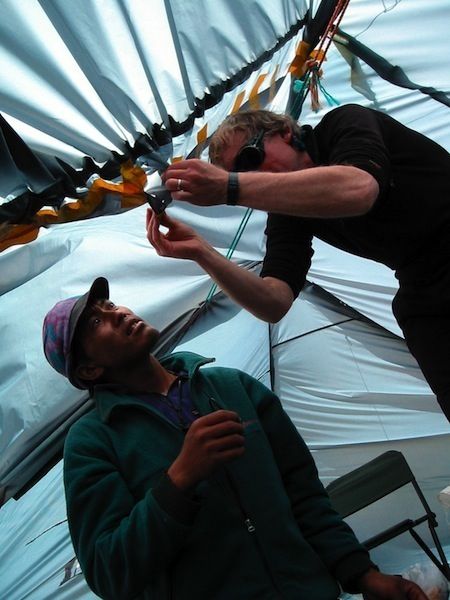 Ang Geljen and Ian repairing the Palacio base camp tent on the Everest east face expedition.