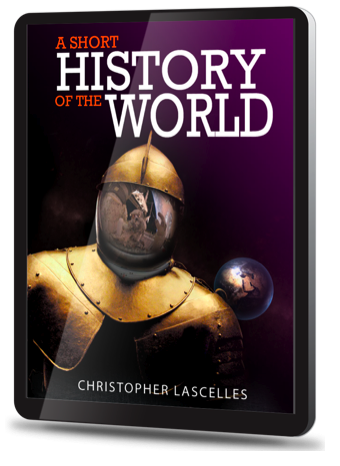 A Short History of the World
Christopher Lascelles
'A clearly written, remarkably comprehensive guide to the greatest story on Earth - man's journey from the earliest times to the modern day. Highly recommended.'
Dan Jones, author of 
The Plantagenets: The Kings Who Made England
There is an increasing realisation that our knowledge of world history – and how it all fits together – is far from perfect. We might all know about the odd event, but there is a good chance that if we had to talk about what was happening in the world before or after, or even at the same time, we would not be quite as knowledgeable. 
A Short History of the World aims to fill the big gaps in our historical knowledge with a book that is easy to read and assumes little prior knowledge of past events. The book does not aim to come up with groundbreaking new theories on why things occurred, but rather gives a broad overview of the generally accepted version of events so that non-historians will feel less ignorant when discussing the past.
To help readers put events, places and empires into context, the book includes 32 original maps to accompany the text. The result is a book that is reassuringly epic in scope but refreshingly short in length. An excellent place to start to bring your historical knowledge up to scratch!