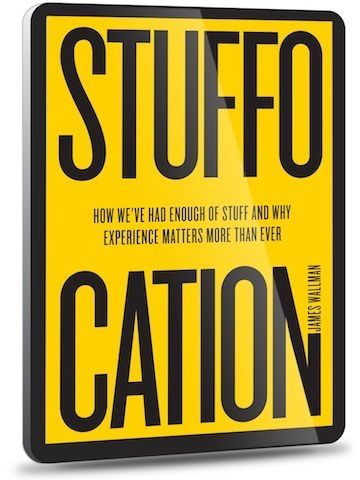 Stuffocation
James Wallman
In his brilliant first book, James Wallman confronts the defining problem of the 21st century: Stuffocation. Then he goes in search of its solution.
First, Wallman reveals the dark art of trend forecasting, tells the tale of the original Mad Men, and shows why materialistic consumer culture was the best idea of the 20th century. Then, he takes us on a thrilling tour around the world in a quest to find the innovators experimenting with the lifestyles today, that provide the clues to how we will all be living tomorrow. On the way, he takes us down the halls of the Elysée Palace with Nicolas Sarkozy, up in a helicopter above Barbra Streisand's home on the California coast, and introduces people like Graham Hill, the multi-millionaire who lives in an apartment smaller than a squash court. Through these, and many more, brilliantly told stories, Wallman makes some of the world's most counterintuitive, radical, and world-changing ideas feel inspiring – and possible for us all. 
In equal parts cultural commentary, trend forecast, and pick-and-mix menu of ideas for upgrading your life, Stuffocation has made the people who have read it laugh, cry, and change the way they live. Read Stuffocation, and you will see the world differently. You will have a razor-sharp view of the Zeitgeist. You will understand how we've had enough of stuff, and why you, me, and the rest of society – we all need experience more than ever.