home preparation and defence
It is not uncommon for readers taking zombies seriously for the first time to have that 'light bulb' moment when they realise that the walking dead are a real threat to our way of life and that without some serious preparation, things are going to get ugly very quickly.
Before even looking at your own zombie preparation plans, it is important to understand the key principles of home defence against the dead.
In previous chapters, we have learnt about how zombies are created, their abilities and behaviour and it's upon this information that any zombie defence should be based. It is important to grasp how remorseless these creatures are. They may not win any prizes in general intelligence, but they will claw, scratch and push their way into the homes of many of the unprepared. It shocks many new to zombie survival to discover that one of the safest places to be during a zombie apocalypse is actually in the comfort of your own home. Imagine the chaos out on the streets as the dead mix freely with the living and confusion abounds? Wouldn't you rather be tucked up safely in your own zombie-proof home? The following pages will provide you with knowledge and skills not only to stay safe in the home but also to survive for more than 90 days in a home cut off from the world.
It is not uncommon for trainee zombie survivalists to start looking around their home and quickly become overwhelmed by the sheer number of jobs which require attention. For example, should we have built a six-foot brick wall instead of that rockery or would the money paid for laying a new lawn have been better spent on setting punji stake pits along the drive. However, do not panic! The Ministry of Zombies has created a complete home audit system which you can use to assess your home in its current condition and develop a realistic plan to start addressing the key areas of zombie defence weakness. Remember, not everything needs to be done at once, and many of the improvements are low cost.
However, before completing a home audit you should learn the basics of zombie home defence. This simple model was laid down in the 1990s and is known in the wider zombie-fighting community as the 'Principles of Zombie Home Defence'. In a nutshell, these principles recommend three lines of defence against the dead for any dwelling.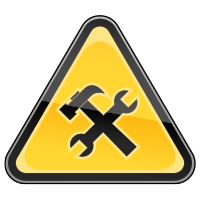 Safest places to be during a zombie apocalypse
The Ministry of Zombies asked 1000 members of the public where they thought the safest place would be during a zombie apocalypse.
View Infographic

Principles of zombie home defence

1st principle
External Perimeter
The first principle of any defence against the dead is to have a robust external perimeter. In most cases, this will be a garden fence or wall, but equally the same principles would apply if you were defending a shop, a police station or any building. The external perimeter is your first line of defence and if breached should enable you to fall back in good order.
External Perimeter
Garden fence or wall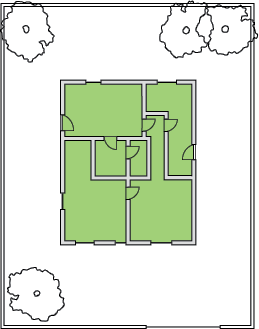 2nd principle
Interior Perimeter
The second principle of defence against the dead is to have a 'zombie proof' interior perimeter. In reality, no location or defensive line can ever be 100% zombie proof – the dead will always find a way in eventually. However, in a typical residential scenario this interior perimeter should include double-glazed or barred windows and strong doors. If the horde breaks through your first line, you should be able to slam that front door and be safe from the zombies as you regroup. Within your interior perimeter is the so-called 'green zone' where any living quarters will be. Survivors can normally move around this area unarmed.
Interior Perimeter
Walls, windows and doors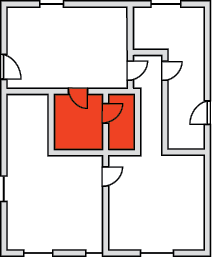 Safe room
Fall-back position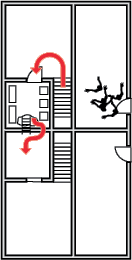 The stairs are raised and the family rush to the safe room
The zombies burst in and ground floor is overrun
3rd principle
Final line of defence
The third principle of zombie defence is the creation of a final line of defence or a 'safe room'. This is your ultimate fallback position if your home is overrun. In this scenario, survivors typically have very little time to plan, perhaps the dead have forced a door open or someone has accidentally let them through a window. Whatever the cause, the impact is akin to a tidal wave of rotting ghouls flooding into the house. You and your group therefore need a location which is secure, to re-group again and plan your next move. The safe room does not actually need to be a room – many survivors remove ground-floor stairs so they can cut off their upper floors if required. Any safe room must have basic supplies, strong doors and any essentials you feel necessary for a break out. Many survivors create escape routes through the ceiling of safe rooms – possibly moving into the next house through the loft. In the early days of the apocalypse, you and your group may sleep sealed in the safe room for extra security, but do not forget you should always have a guard on duty.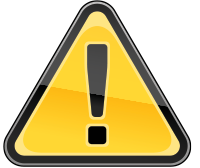 Warning
Unlike many of the pre-built commercially available safe rooms on the market today, a zombie safe room is not a location to lock yourself in until help arrives. If you lock yourself in a regular safe room as the dead pile up against the door, it could become your tomb as you will be unable to escape and this time, help certainly won't be coming! A zombie safe room must always have an alternative exit…